Youre Ready To Buy Your First Home Now What
It's time… You have decided you no longer want to throw your money away paying for someone else to own a home. Where do you start and how will you pay? These are typical questions first time home buyers ask themselves. This list will help simplify the process and break it down into easy steps on how to get started and find the right home for you.
How are you going to pay? Cash would always be nice, but let's get serious…It is your first home, right? First, you will need to find a mortgage lender who is highly skilled, understands your financial situation, and is easy to work with. You will be communicating extensively with this person over the period of time that you are under contract to purchase a property, so it's important to choose someone who is professional, experienced, and competent.
Many first time home buyers are intimidated to talk to a mortgage lender, so they put it off until the last minute. In reality, mortgage lenders would love to close a loan for you. A good lender will do everything that they can to help you purchase a home. They are on your side. Don't be intimidated. If you are nervous to make the initial call, our loan officers have made it possible for you to apply directly online http://dawn.xceptionalrealty.com/resources/apply-now .
Establish your price range with your lender. This is a crucial step to take before looking at homes online. Be smart when determining how much financial burden you are willing to take on when buying a house. Just because you are approved for a certain amount does not necessarily mean that is your price range. Look at your finances and determine how much you are comfortable spending per month and work backwards from there. Everyone's lifestyle is different. If you have expensive hobbies that you enjoy doing during your off time and you buy the maximum amount of house that your mortgage company will allow, chances are that you're going to be strapped for cash when you want to do those extra things. It's known in the industry as being "house poor". Sure, you may have an amazing house, but you will be financially tethered to it and unable to afford other things in life. For some people, this is okay as they spend all their time at home anyway. Be sure to assess your personal situation and determine where you want to be financially after you have signed the papers for your mortgage.
Knowing your price range is also important when looking at homes online. If you start looking at homes in the $300,000 range, but you are only approved for $220,000, you're going to have a hard time with what you see available on the market when you come down to that price. If you start your home search in the price range that you are actually able to purchase a home in, then you will not have to deal with the disappointment after comparing your home to those in higher price ranges. You can work your way up to a higher price range in the future, but start off in the price range where you are going to live right now. This is a much better way to search for a home.
Realtor® is your greatest asset as a home buyer or seller. They are the most involved professional in your transaction. They coordinate all the pieces of your purchase to make sure that everything is documented properly, on time, and processed correctly. They will also be knowledgeable of local market data that will help to navigate your home buying choices like a professional http://dawn.xceptionalrealty.com/index.php .

As a Realtor®, my #1 concern when working with first time home buyers is the future resale potential of the home that they purchase. This is not something that many first time buyers consider when searching for a home, yet most first time home buyers sell within the first 3 years. So where you might just be thinking of a great deal at the moment, as your Realtor® I'm already planning for your long term security. It is details like these that make all the difference when finding the Realtor® for you. So plan ahead and find the agent that is local to and specializes in your area.
Now that you have chosen a Realtor® and you have your pre-approval letter in hand, it's time to go find a house. For most people, shopping for a home is much more fun than dealing with financing details and looking for a Realtor®. If you are not familiar with the area in which you are looking for a home, your first step will be to narrow down your search area. Researching schools, crime statistics, neighborhood amenities, and convenience to shopping are all details that you should spend time analyzing at the beginning of your home search. Once you have narrowed down the area(s) in which you would like to live, you can then gather your favorite listings and make an appointment with your Realtor® to show them to you. It's best to only look at a few at a time, because all of the details tend to get jumbled when you see too many homes at once.
It's common for first time home buyers to choose the best homes on the market within their price range, view them right away, but feel unsure about making an offer on one until they have seen 20 more homes in person. Just be aware that the first handful of homes that you choose are probably the best ones on the market, and will have the highest competition from other buyers. As a Realtor® who deals with many first time home buyers, I have witnessed this scenario many times. It's okay if you're not ready and need to see more homes. Just be aware that this is a common reaction when you look at homes for the first time, and remember that it comes with possibly negative consequences. This is even more critical in a seller's market where homes can go under contract in a just a day or two. Your favorite home be gone before you have had a chance to make up your mind.
With all of this information broken down into a few easy steps, you are now ready and prepared to start your home buying process!
SEARCH HOMES NOW
http://dawn.xceptionalrealty.com/index.php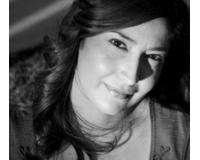 Author:
Edna Montijo - Owner
Phone:
480-999-1156
Dated:
October 15th 2015
Views:
372
About Edna: ...