Why Buyers And Sellers Shouldnt Panic
Stocks globally have been off to a bumpy start in the new year, which has spawned news articles showing concern over whether a shaky housing market could be poised for a slowdown and even a similar doom to the 2007 housing crisis. But analysts say you have no reason to be concerned.
MarketWatch recently ran an article that assures Americans why they shouldn't panic if they are looking to buy or sell a home in 2016, touching on these key points.
1. Mortgage rates will stay low. The Federal Reserve raised its short-term rates for the first time in nearly 10 years, but mortgage rates are likely to remain low, analysts say. "It would take a lot more than the volatility we're seeing now for them to get knocked off the current course of raising rates, but will they slow down [coming rate hikes]? Probably," says Kevin Finkel, senior vice president of Resource America Inc., a real-estate investment trust in Philadelphia.
Rising rates have prompted the number of home owners who are refinancing to cool, but many already have so "rate shock" from short-term adjustable rate mortgages would be minor compared to what happened between 2007 and 2012.
2. Less risk exists of a mortgage bubble. Liar loans and higher setting ARMs helped lead to the 2005 to 2012 mortgage meltdown, analysts say, but lenders have pulled back on credit and are now, by most accounts, are overly stringent on who they give a loan too. Markets like San Francisco and New York have seen skyrocketing values recently but it's not being fueled by loose credit standards, analysts note.
"The changes that have taken place over the past five to seven years have built a more stable foundation" in the mortgage industry, Michael McPartland, a managing director and head of investment finance for North America at Citigroup's C, told MarketWatch. "There just aren't a lot of the exotic products like interest-only [loans] and super-high loan-to-value [mortgages]. If things slow down, there will be a contraction, but not a pop."
3. More aid for first-time home buyers. The Federal Housing Administration last year reduced mortgage insurance premiums on loans by $900 a year, on average. That has helped some first-time home buyers afford a down payment and enter the market. FHA loans have surged 23 percent of all financed purchases in the second quarter of 2015, up from 19 percent a year prior, according to RealtyTrac. FHA's efforts, as well as others like Freddie Mac and Fannie Mae's 3 percent down payment loans, may help boost the new-mortgage market this year by up to 10 percent over last year, despite the rise in mortgage rates, says Mike Fratantoni, the chief economist for the Mortgage Bankers Association.
4. Job growth. Over the past five years, the U.S. has seen a slow, steady rate of job creation. Job growth in 2015 is expected to top 2.5 million when the final tally comes in – that would make it the second best year for U.S. job growth in this millennium (following last year's 3.1 million).
"The economy continues to create jobs, and the quality of jobs being created has improved as the economic recovery has progressed, with professional and business services leading the way," says Greg McBride, chief financial analyst for Bankrate.com. "This is indicative of an economic recovery that is sustainable. … If wage growth materializes in a broader way, this will be the catalyst for many existing home owners to put their homes on the market and finally look for the move-up buy, boosting housing and alleviating the inventory shortage."
Source: "5 Reasons a 2007-Style Real Estate Meltdown Is Unlikely Now," MarketWatch (Jan. 10, 2016)
Looking to buy or sell contact Adrianne Lynch at 480-570-0600 or adrianneyourrealtor@gmail.com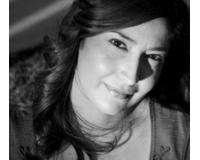 Author:
Edna Montijo - Owner
Phone:
480-999-1156
Dated:
January 13th 2016
Views:
464
About Edna: ...