When Is It A Good Time To Rent Definitely NOT NOW
When Is It A Good Time To Rent? Definitely NOT NOW!
People often ask whether or not now is a good time to buy a home. No one ever asks when a good time to rent is. However, we want to make certain that everyone understands that today is NOT a good time to rent.
The Census Bureau recently released their first quarter median rent numbers. Here is a graph showing rent increases from 1988 until today:
A recent Wall Street Journal article reports that rents rose "faster last year than at any time since 2007, a boon for landlords but one that has stoked concerns about housing affordability for renters."
The article also cited results from a recent Reis Inc. report which revealed that average effective rents rose 4.6% in 2015, the biggest gain since before the recession. Over the past 15 years, rents have risen at a rate of 2.7% annually.
Where are rents headed?
Jonathan Smoke, Chief Economist at realtor.com recently warned that:
"Low rental vacancies and a lack of new rental construction are pushing up rents, and we expect that they'll outpace home price appreciation in the year ahead."
Bottom Line
NAR's Chief Economist, Lawrence Yun had this to say in the latest Existing Home Sales Report:
"With rents steadily rising and average fixed rates well below 4 percent, qualified first-time buyers should be more active participants than what they are right now."
One way to protect yourself from rising rents is to lock in your housing expense by buying a home. If you are ready and willing to buy, let's meet up to determine if you are able to today!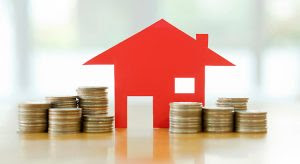 Today, many real estate conversations center on housing prices and where they may be headed. That is why we like the Home Price Expectation Survey.
Every quarter, Pulsenomics surveys a nationwide panel of over one hundred economists, real estate experts and investment & market strategists about where they believe prices are headed over the next five years. They then average the projections of all 100+ experts into a single number.
The results of their latest survey:
Home values will appreciate by 4.0% over the course of 2016, 3.4% in 2017 and 3.0% in the next two years, and finally 2.8% in 2020 (as shown below). That means the average annual appreciation will be 3.2% over the next 5 years.
The prediction for cumulative appreciation slowed slightly from 25.0% to 24.7% by 2020. The experts making up the most bearish quartile of the survey are still projecting a cumulative appreciation of 9.9%.
Bottom Line
Individual opinions make headlines. We believe the survey is a fairer depiction of future values.