THE HOME IMPROVEMENT PAYOFF KITCHEN OR BATH
When looking to add value to their homes with a remodel, homeowners often ask which room has a better payoff – kitchen or bathroom. While a remodel of a kitchen or bathroom will both show dividends in your investment, a kitchen remodel will most often yield a higher return. In fact, even a minor kitchen remodel can add as much as 82 percent of the project's cost back into the home's value.
"The aesthetics of a kitchen is one of the key factors to a homebuyer's decision making process and can quickly put your property in the lead of others" says Adrianne Lynch, a HomeSmart REALTOR in Gilbert, Arizona. "Homebuyers often overestimate the cost of remodeling an outdated kitchen. They often feel a kitchen remodel is an overwhelming task whereas an outdated bathroom is perceived as a more manageable project and less of a priority."
A kitchen remodel can mean a few simple upgrades or a total overhaul. Making user-friendly and budget-conscious changes can be the difference between 'maybe' and 'must-have'.
"Many buyers estimate the cost of a kitchen upgrade to be between $30k and $40k," says Lynch. In most cases, a kitchen can be transformed for less than $20k. Savvy shoppers can pull it off for even less."
Nationally, the average cost of a minor kitchen remodel – new cabinet doors, appliances, countertops, sink, faucet, paint and hardware – is less than $18,900.*
"As a general rule, look to spend about 25 percent of the home's value for a new kitchen and 12 percent to 15 percent for an updated bathroom," says David Pekel, president and CEO of Pekel Construction in Milwaukee and a master certified remodeler.
*According to the Cost vs. Value report
Adrianne makes buying or selling your home an incredible, memorable experience.She uses her 14 years of experience to help you achieve your goals in the least amount of time and with the least amount of stress possible. Whether you are a first-time home-buyer or a seasoned seller,she will bring a welcomed energy and integrity to your next real estate adventure. Adrianne represents sellers of all levels who are looking to list and sell their homes for top dollar using first class, technology based marketing programs. She also assists buyers using a consultative home buyer program and guides buyers through the marketplace helping them to make wise investment decisions.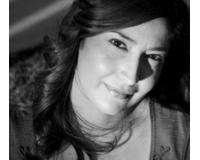 Author:
Edna Montijo - Owner
Phone:
480-999-1156
Dated:
October 10th 2015
Views:
300
About Edna: ...