RENOVATING WITH YOUR KIDS PROJECTS YOU CAN DO TOGETHER
RENOVATING WITH YOUR KIDS: PROJECTS YOU CAN DO TOGETHER-
Renovating your home? Why not make it a family affair, getting the kids involved in projects that can make them feel included and proud of their work.
Not every job is gong to be right for your kids.
But there are several tasks they can do with supervision, and a few they might be able to handle on their own, depending on their age and maturity level.
Cleaning and chucking
Before any renovation can start, you'll probably have some cleaning out to do. The traditional three-pile method of "keep, sell, donate" can work well for kids. Telling them they can keep whatever they make on the sale of their old things usually inspires a job well done.
Painting the walls
Your kids have probably been painting since before they could speak. With their fingers, anyway. They probably haven't lost the love of covering surfaces in pretty colors, so set them up with a paintbrush and let them go! You'll want to give them a basic tutorial that illustrates how to best get paint on the desired surface without dribbles. And don't forget to prepare the area with heavy-duty dropcloths, tape up baseboards, and move furniture and furnishings out of the way so they don't accidentally get splattered.
Creating new art
You probably already have a stack of your kids' art showcased or stashed in your home. But directing them to create something new specifically for a showcase wall or tabletop is a great way to involve them in your renovation without worrying about them getting hurt. Choosing colors and materials together at an art store and show them ahead of time where their art is going to be displayed can get them excited about this new project—and maybe make them feel better about the fact that they don't get to handle the nail gun.
Read the Full Story Here! - http://realtytimes.com/…/38100-20150907-renovating-with-you…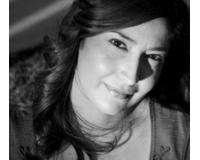 Author:
Edna Montijo - Owner
Phone:
480-999-1156
Dated:
December 1st 2015
Views:
152
About Edna: ...