October Market Summary From Cromford Report
Market Summary for the Beginning of October
Let us start with the basic ARMLS numbers for October 1, 2016 relative to October 1, 2015 for all areas & types:
Active Listings (excluding UCB): 20,153 versus 20,024 last year - up 0.6% - and up 5.0% from 19,186 last month

Active Listings (including UCB): 24,101 versus 23,238 last year - up 3.7% - and up 4.0% compared with 23,173 last month

Pending Listings: 6,065 versus 5,789 last year - up 4.8% - but down 4.2% from 6,331 last month

Under Contract Listings (including Pending, CCBS & UCB): 10,013 versus 9,003 last year - up 11.2% - but down 3.0% from 10,318 last month

Monthly Sales: 7,390 versus 7,003 last year - up 5.5% - but down 7.1% from 7,952 last month

Monthly Average Sales Price per Sq. Ft.: $141.92 versus $133.44 last year - up 6.4% - and up 2.2% from $138.81 last month

Monthly Median Sales Price: $230,000 versus $213,000 last year - up 8.0% - and up 1.0% from $227,800 last month
We can be happy that we at last have an apples to apples comparison with 21 working days in both September 2016 and September 2015. Sales are up 5.5% over last year and this is a small but distinct improvement over the 4.6% for July and August combined. Pending listings are also up by 4.8% while under contract listings are up 11.2% thanks to the increasing use of UCB and CCBS status. So demand has been exhibiting a mildly positive trend. This is reflected in the Cromford® Demand Index which stands at 106.7 on October 1, the highest reading since May 2013.
For supply the picture is very dependent on price range. Supply is simply awful between $100,000 and $150,000 and much worse than this time last year. As we move up the price ranges, supply starts to become more available and by the time we reach $500,000 it has become more than adequate.
This is the time of year when supply becomes more freely available and we need to watch carefully how the supply builds for the different price ranges. See the daily observation for October 2 for more details on this.
Pricing has escaped from the third quarter lull and enters the fourth quarter in stronger shape. A 2.2% jump in monthly average $/SF is nothing to sneeze at and sets us up for a possible run to $143 to $145 by the end of the year.
We are not seeing any dramatic changes at the moment and the Cromford® Market Index is flat lining around 151. Because of the increasing trend for supply at the moment it would not Surprise us if it drifts sideways to slightly lower during the fourth quarter. However, any slight changes like this are are of little significance. Overall the market is firmly in the seller's control except for the luxury market and above $1 million location and date built (or remodeled) become the key issues.
A strong trend is emerging which favors new homes over re-sales. To a lesser extend, smaller attached homes are growing market share at the expensive of larger detached homes. Convenience and style are gradually becoming more important than living space and privacy. This reflects the gain in influence of millennials and the slowly declining importance of baby boomers. The latter are impacting the market by downsizing and retirement lifestyle decisions.
We have a healthy market with low distress levels and gradual improvement in access to financing. Unless there is a sudden reduction in demand, perhaps due to big changes in population growth rates, 2017 is likely to continue to reflect these trends.
Mid Month Pricing Update and Forecast
Each month about this time we look back at the previous month, analyze how pricing has behaved and report on how well our forecasting techniques performed. We also give a forecast for how pricing will move over the next 30 days.
For the monthly period ending October 15, we are currently recording a sales $/SF of $142.45 averaged for all areas and types across the ARMLS database. This is up 2.2% from the $139.37 we now measure for September 15. Our forecast range midpoint was $140.36, with a 90% confidence range of $138.27 to $143.91, so this month the actual pricing came in stronger than the mid-point but lower than the 90% confidence upper bound.
On October 15 the pending listings for all areas & types shows an average list $/SF of $147.60,up 0.7% from the reading for September 15. Among those pending listings we have 92.1% normal, 2.7% in REOs and 5.2% in short sales and pre-foreclosures. This mix slightly favors short sales and pre-foreclosures compared to last month.
Our mid-point forecast for the average monthly sales $/SF on November 15 is $142.97,which is 0.7% above the October 15 reading. We have a 90% confidence that it will fall within ± 2% of this mid point, i.e. in the range $140.11 to $145.83.
After the usual summer lull, pricing has regained upward momentum and it seems probable that will see the highest average price per square foot for 2016 posted during December.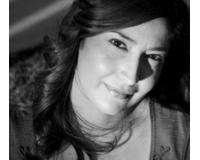 Author:
Edna Montijo - Owner
Phone:
480-999-1156
Dated:
October 30th 2016
Views:
260
About Edna: ...