Oct 28 2015 9467 1
Buying and owning a home is not only an important step in life, it's an area rich with benefits when it comes to filing an annual tax return. From the special tax credit for first-time home buyers, to the numerous tax incentives for making energy-efficient changes to a home, there are multiple reasons for taxpayers to speak with a tax professional and ensure they take advantage of all teh home ownership related credits and deductions for which they are eligible.
First Time Home Buyer Credit: This credit gives first time home buyers the ability to claim a refundable credit of up to $8000 ($4000 if filing separately).
Long Time Home Buyer Credit: Taxpayers (and their spouses) who lived in their home for 5 consecutive years out of the eight preceding closing on a new house may qualify for a reduced credit of $6000 ($3,250 if filing separately).
New Home Energy Credits: Taxpayers can receive a credit for making their home more energy efficient by caulking doors and windows, adding new insulation to attics, buying an energy-efficient hot water heater or air conditioner and more. The credit amount is a total of 30% of the cost of qualifying improvements, up to $1,500.
Tax Deductions and Buying a Home: Most of the expenses incurred when buying a home are not deductible. Yet there are certain closing costs (such as brokers' commissions, attorney's fees, recording fees, abstract fees, surveys, title searches, owner's title insurance policy and transfer taxes) that are added to the basis of your residence that are important to keep track of . When you sell, the basis is needed to calculate any gain or loss.
Mortgage Interest: The amount of mortgage interest you paid on your principle residence (or second home) is deductible if you itemize deductions. You can deduct the points paid to purchase your residence, even though some may have been paid by the seller. Mortgage insurance premiums payments that are related to the purchase of your home are deductible annually.
Now is a good time to purchase a home and get these deductions while they are still applicable. As always, check with your CPA/Tax Preparer to verify this information.
Mike Dokos
Homesmart Realty
480.600.3948
Mike.XceptionalRealty.com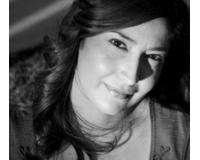 Author:
Edna Montijo - Owner
Phone:
480-999-1156
Dated:
October 28th 2015
Views:
227
About Edna: ...