Oct 23 2015 9467 1
A vast majority of Americans believe that buying a home is a solid financial decision and most believe they could sell their home for at least its initial purchase price, according to a new survey from the National Association of REALTORS. They also found that a preponderance of Americans think that now is a good time to buy.
The survey, which measures attitudes and concerns about housing issues in the nation's 50 largest metropolitan statistical areas, found that more than eight in 10 Americans believe that purchasing a home is a good financial decision, and 68% believe that now is a good time to buy a home. 71% believe they could sell their house for what they paid for it.
When Asked fro reasons about why home ownership matters to them they said, building equity, wanting a stable and safe environment and having the freedom to choose their neighborhood remain the top 3 reasons to own a home.
If you want to know more about buying a home right now call me at 480.600.3948.
Mike Dokos
Homesmart Realty
Mike.XceptionalRealty.com
480.600.3948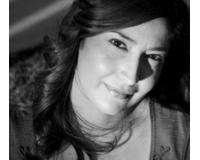 Author:
Edna Montijo - Owner
Phone:
480-999-1156
Dated:
October 23rd 2015
Views:
358
About Edna: ...