Nov 10 2015 9467 1
5 PROS AND 5 CONS OF HOMEOWNERS' ASSOCIATIONS
PROS
1. Your neighborhood will look good. Generally, an HOA establishes rules to ensure the neighborhood looks sharp. These include strict guidelines about keeping lawns manicured, restrictions on parking boats and other large vehicles on the street and limitations on exterior paint colors.
2. You'll enjoy access to amenities. An HOA usually offers community amenities such as a pool, a fitness center, parks, children't play areas and security gates.
3. You've got a built-in mediator. Involved in a tiff with your neighbor over that big oak tree that's losing limbs? You can settle some confrontations with your neighbors by taking your grievances to the HOA's board of management company.
4. Your maintenance costs will be shared. HOA dues are earmarked for maintenance of shared spaces. This includes community lawn care (but not for your own yard), and upkeep of common areas like the pool or the fitness center.
5. You can get to know your neighbors. If you're elected to serve on the HOA board or are otherwise active in the association, you'll become better acquainted with your neighbors. You might even make some new friends.
CONS
1. You'll fork over HOA Dues. When buying a home in a community with an HOA, you've got to add HOA dues to your budget. The dues vary but typically run in between $30 to the hundreds of dollars per month.
2. Your hands will be (somewhat) tied. If someone buys a home in an HOA community and wants to make changes to the property such as the addition of an enclosed patio, it normally must be approved by the HOA's board. It's possible that an HOA could prevent certain updates on a home.
3. You might be hampered by an HOA's financial woes. If an HOA is facing financial problems or is ensnared in a lawsuit, it could harm your ability to obtain a loan for a home and could hurt sale prices of homes in the community.
4. You'll lose some of your freedom. When you live in a community governed by an HOA, you'll have to follow its rules even if you think they're ridiculous.
5. You might be the victim of a "rogue" board member. Say your HOA elected a "Rogue" homeowner to the board who decided to flaunt the rules and do whatever he wanted. For instance, the "rogue" board member thought the community needed speed bumps to slow down speeding drivers so he had them installed. That move caused a neighborhood uproar. The process to take out the speed bumps and remove the "Rogue" homeowner from the board cost several thousand dollars including legal fees. Problems also arise when homeowners stop attending HOA meetings and it's left to a small group of people to make decisions.
Mike Dokos
Homesmart Realty
480.600.3948
Mike.XceptionalRealty.com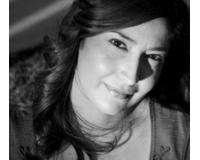 Author:
Edna Montijo - Owner
Phone:
480-999-1156
Dated:
November 10th 2015
Views:
275
About Edna: ...