Market Summary For The Beginning Of 2016
Market Summary for the Beginning of 2016
December was a good month for the Greater Phoenix housing market. The initially disruptive effects of TRID have now mostly worn off and so sales numbers recovered while the number of listings under contract fell back to normal. Overall demand was slightly stronger in December than November and the total supply fell a little more than would be expected from the usual seasonal pattern. This effect varied by area and price range however.
Compared with November we saw a strengthening of the market in most of the Southeast Valley, especially Tempe and Chandler. The West Valley remained very strong but cooled off a little in the central and northeastern areas and and warmed up a bit in the outer southwest (e.g. Buckeye & Goodyear). Some parts of Pinal County remain relatively weak, such as Casa Grande, Maricopa, Gold Canyon and Coolidge. The Northeast Valley is a mixed bag, with Scottsdale improving for sellers, largely thanks to its southern and central areas, while Paradise Valley, Cave Creek and Fountain Hills all continued to see some deterioration in the market for sellers.
There was some improvement in sales volume between $2 million and $3 million compared to December 2014, but otherwise sales numbers were down for luxury homes priced above $800,000 compared to a year earlier. The price range from $225,000 to $275,000 saw the most impressive annual increase (30%) and $350,000 to $400,000 was also up by a healthy 23%.
The Cromford® Market Index moved from just above the 130 mark at the beginning of December to just above 133 at the beginning of 2016. This is a trend reversal from November and an encouraging sign for the majority of sellers. Last month we suggested the CMI might rise a little and the amount of the rise was very much at the high end of our expectations.
In November the positive signs were largely thanks to areas like El Mirage, Glendale, Tolleson, Surprise and Avondale, where supply was very low and sellers were firmly in control. We now have a number of other areas that have joined in to support a higher reading. These include Tempe, Anthem and Apache Junction. Phoenix, Chandler, Gilbert and Mesa are also improving for sellers.
Here are the basic ARMLS numbers for January 1, 2016 relative to January 1, 2015 for all areas & types:
Active Listings (excluding UCB): 20,073 versus 22,604 last year - down 11.2% - and down 6.6% from 21,493 last month

Active Listings (including UCB): 22,883 versus 24,918 last year - down 8.2% - and down 8.1% compared with 24,898 last month

Pending Listings: 4,865 versus 4,410 last year - up 10.3% - but down 20.9% from 6,147 last month (unnaturally high due to TRID)

Under Contract Listings (including Pending & UCB): 7,675 versus 6,724 last year - up 14.1% - but down 19.7% from 9,552 last month (unnaturally high due to TRID)

Monthly Sales: 6,666 versus 6,423 last year - up 3.8% - and up 22.3% from 5,452 last month (unnaturally low due to TRID)

Monthly Average Sales Price per Sq. Ft.: $137.73 versus $131.85 last year - up 4.5% - and up 1.5% from $135.69 last month

Monthly Median Sales Price: $215,000 versus $197,500 last year - up 8.9% - and up 2.9% from $208,900 last month
The median sales price was pulled lower in November by all the cash transactions unaffected by TRID delays. Financed transactions recovered their stride in December and so the median sales price bounced back again.
When we think back to a year ago, the market was tepid and not showing any of the positive signs that suddenly appeared in early February 2015. If you look at the daily market snapshot today you can see that almost all of the indicators are substantially more positive than they were a year ago, including:
days of inventory down 20%

annual sales rate up 10%

days on market (sales) down 10%

days on market (actives) down 7%

listing success rate up 6%

contract ratio up 29%
So we enter 2016 in much better shape than we entered 2015.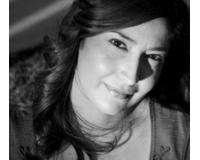 Author:
Edna Montijo - Owner
Phone:
480-999-1156
Dated:
February 1st 2016
Views:
418
About Edna: ...