Market Summary For September
Cromford Report Market Summary for the Beginning of September
Just as we predicted last month, August was a very robust month for sales, up almost 14% from August last year in stark contrast to the uninspiring numbers in July (down over 3% from July 2015). We have already seen countless headlines about weak sales in July and no doubt we will see as many stories about the very strong recovery in August once the numbers are widely distributed.
However all these headline serve to do is illustrate that reporters (and even some real estate analysts) have a hard time properly understanding the effect of the Gregorian calendar on monthly real estate numbers.
July 2015 had 22 working days

July 2016 had 20 working days (10% fewer)

August 2015 had 21 working days

August 2016 had 23 working days (10% more)
All the variation in monthly sales counts in July & August are due to the above facts and had nothing to do with conditions in the real estate market which remained very similar throughout the period. It is amusing to see all the analysts trying to explain the July numbers with "low inventory" and "poor affordability" the favorite excuses. Nope. The correct reason was "there was a weekend at both ends of July". It will be interesting to see what explanations are used for the August bounce, because inventory has moved lower still and affordability did not improve at all.
If we combined July and August in both 2015 and 2016 we get 43 working days in both years and the numbers match properly again. Then we see that the two month sales count rose 4.6% over last year. We have been seeing a similar volume improvement in the ARMLS numbers all year. Nothing unusual has gone on in July or August. However sales have increased much more than this among new homes, just as they have all year. New homes are poorly represented among ARMLS listings since about 90% of them sell outside of ARMLS. In public recordings however, we are seeing new home growth rates far in excess of the growth rates for re-sale homes.
Anyway, here are the basic ARMLS numbers for September 1, 2016 relative to September 1, 2015 for all areas & types:
Active Listings (excluding UCB): 19,186 versus 19,101 last year - up 0.4% - but down 2.7% from 19,711 last month

Active Listings (including UCB): 23,173 versus 22,413 last year - up 3.4% - but down 2.6% compared with 23,801 last month

Pending Listings: 6,331 versus 6,259 last year - up 1.2% - but down 7.0% from 6,824 last month

Under Contract Listings (including Pending, CCBS & UCB): 10,318 versus 9,571 last year - up 7.8% - but down 5.3% from 10,897 last month

Monthly Sales: 7,993 versus 7,031 last year - up 13.7% - and up 2.9% from 7,771 last month

Monthly Average Sales Price per Sq. Ft.: $138.95 versus $132.33 last year - up 5.0% - and up 0.3% from $138.49 last month

Monthly Median Sales Price: $227,800 versus $209,900 last year - up 8.5% - and up 1.2% from $225,000 last month
We can see that the jump in closed sales during August is compensated by weaker under contract and pending numbers at the start of September, just as we would expect for a long month, and exactly the opposite of what we saw in July. Again the implication is that the jump in August's sales volume has no real significance.
Inventory in the higher sales ranges has fallen sharply over the last 3 months, as it tends to do every year. This means remaining sellers have much less competition. So far this has not resulted in much improvement in sales prices because it takes a very long time for lower inventory to feed through into pricing. In addition it is usual for inventory to rise just as strongly between October and March so we do not think the luxury market has escaped its problems just yet. If we end up with more luxury inventory in April 2017 than we had on April 2016, then luxury home pricing is likely to continue its current weak trend.
We are seeing a little more inventory at the affordable end of the market in certain areas. If it continues this should have a moderating impact on the high appreciation rates we have been seeing below $200,000. Buyers should also see a mild reduction in the number of competing offers for the homes they want. However the effect is currently only weak and could possibly peter out quickly.
The mid-range continues to enjoy healthy supply and healthy demand plus volume increases far in excess of the low or high ends. I see little to concern us in the market between $200,000 and $500,000 at the moment and for the next few months.
The only major concern for a housing analyst over the medium term would be a major reduction in housing demand due to some form of deportation program for undocumented residents. Whether voluntary or compulsory, any major reduction in population that happens suddenly would have a very noticeable and serious impact on the housing market. The effect would be similar to a fatal epidemic (like the Spanish Flu of 1918) resulting in increased vacancies and loss of equity for investors and homeowners alike. For unaffected tenants the effects would be mostly positive of course, as rents would probably fall quite sharply. I would expect valuations at the lower end of the market to be hit the most if this event were to take place in 2017 or 2018. Whether or not it is likely to happen in that time scale, or at all, I am unable to judge.
Over the longer term I am concerned about the weakness of population numbers for people under 20. The huge increases in population counts for people 65 and over is not compensatory. Any economy will find it hard to grow with declining population numbers from one generation to the next. Just ask Japan how that works. Current fertility rate trends are very negative and not being helped by the spread of the Zika virus. The potential economic effects of Zika could be serious if it becomes widespread in Arizona, notably for tourism but also for the economy as a whole.
So we have some medium and longer term threats to watch out for, but in the short term the vast majority of our local housing market is looking unusually positive and stable.
Mid Month Pricing Update and Forecast
Each month about this time we look back at the previous month, analyze how pricing has behaved and report on how well our forecasting techniques performed. We also give a forecast for how pricing will move over the next 30 days.
For the monthly period ending September 15, we are currently recording a sales $/SF of $139.28 averaged for all areas and types across the ARMLS database. This is up 1.1% from the $137.83 we now measure for August 15. Our forecast range midpoint was $139.10, with a 90% confidence range of $136.32 to $141.88, so this month the actual pricing came in very close to the mid-point at just 18c higher.
On September 15 the pending listings for all areas & types shows an average list $/SF of $146.50,up 0.6% from the reading for August 15. Among those pending listings we have 92.4% normal, 2.8% in REOs and 4.8% in short sales and pre-foreclosures. This mix is barely changed from last month.
Our mid-point forecast for the average monthly sales $/SF on October 15 is $140.36,which is 0.8% above the September 15 reading. We have a 90% confidence that it will fall within ± 2% of this mid point, i.e. in the range $138.27 to $143.91.
Nothing unusual to report this month. The usual summer price decline is complete and we now start the long climb back up towards and beyond the spring peak level. We anticipate hitting the high for the year during December as we do most years.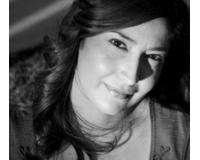 Author:
Edna Montijo - Owner
Phone:
480-999-1156
Dated:
September 30th 2016
Views:
310
About Edna: ...