Landlords Will Hike Rents By 8 Percent This Year
The rental market is getting even tougher for tenants
Shutterstock.com / Mare Salerno A C D MA MB MC MD ME MP
Don't expect any rent breaks (or cheesecake) from your landlord this year.
Alex Thornton, 34, a video producer based in Fort Greene, a hip enclave of Brooklyn, N.Y., is looking for an apartment to rent in neighborhoods across the borough. What he's found: Prices are up considerably over last year and, on at least one occasion, the rent even went up after he and his fiancé Christopher expressed interest in a property. "The rent is increasing faster than people's salaries," he says. "Landlords want you to make 40 times the monthly rent per year and want tenants to have an unrealistically high credit score," he says. "Even those who have a decent salary can't find a place that would match their financial status."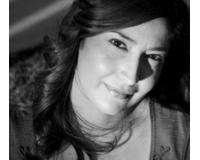 Author:
Edna Montijo - Owner
Phone:
480-999-1156
Dated:
October 23rd 2015
Views:
230
About Edna: ...