Jan 21 2016 9467 1
HOUSING OUTLOOK FOR 2016
This year is projected to be a great year for housing. Experts say the U.S. housing market will likely grown faster than the overall economy. Whether you're thinking of buying or selling, this may be an ideal time to get into the housing market.
* Consumer Confidence is high. Consumers are feeling more positive about the economy, business conditions and the job market. This is for good reason: The U.S. economy added nearly 2.9 Million jobs in the private sector in 2015. The more confident people feel about their economic future, the more likely they are to buy a home.
* Housing Demand in on the Rise. Although more than 1.5 million new housholds were formed over the past year, more than 30% of 18 to 34 year olds are still living with their parents. Combine the pent-up demand with low inventories in many areas around the U.S. and you have the spark that drives new residential development.
* Demand for Credit is on the rise, too. With consumer debt service ratios the lowest they've been for more than two decades, and more people are eligible to qualify for a mortgage. Plus, homeowners who foreclosed on their homes during the housing crisis will be eligible to give homeownership (and a mortgage) another go within the next few years.
** Do you want to know more about our local real estate market? I can give you the scoop! Give me a call 480.600.3948 to learn more about the local market and if you have any other real estate questions, I'm always available to answer them. Give me a call so we can discuss your situation and get you started on the right path towards purchasing a home.
Mike Dokos
Homesmart Realty
480.600.3948
Mike.XceptionalRealty.com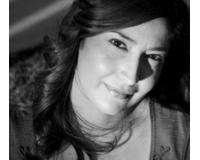 Author:
Edna Montijo - Owner
Phone:
480-999-1156
Dated:
January 21st 2016
Views:
355
About Edna: ...