Feb 9 2016 9467 1
Quick Takeaways – Real Estate Across Arizona
January saw lower sales than December, most likely due to seasonal factors. The ups and downs of the last ten years make prediction risky, but pending sales are significantly higher, which I believe signals the start of the traditional second quarter surge in business. An upward trend in new listings will provide potential buyers with more choices throughout the state. Average prices throughout Arizona continue to fluctuate from month to month, with a general upward trend.
Inventories Lower Than a Year Ago, But Growing
Statewide active listings are down 20% from a year ago, so if demand strengthens, a shortage of inventory could push prices higher. Our highest area in sales (Urban Desert) has been experiencing a moderate seller's market for nearly a year due largely to a dip in active listings. Arizona inventory seems to be slightly higher in January 2016,.

These increases in inventory are being fueled by an influx of new listings of homes across all markets (that's new listings, not newly-built homes being listed).

Prices Rising Slowly
Along with REALTORS®, consumers also watch our final statistic, which is Price: What is my home worth? How much will I have to pay for my dream house? It's important to note that these average sales prices are often affected by factors unrelated to supply and demand, such as weather conditions or which price ranges are selling. This is particularly true when considering an area as large and diverse as the state of Arizona. That said, we can make some general observations about home prices.

Average prices in Arizona are up only slightly from last month. However, the year-over-year picture is much more positive. Statewide average prices increased over 7% from a year ago.

*** Are you undecided or on the fence about buying a home? Are you currently renting and you lease will be up soon? Give me a call 480.600.3948 to discuss your situation so we can get you started on the right path towards buying a home. I'm always available to answer your questions or show homes.
Mike Dokos
Arizona Homes Realty
480.600.3948
Mike.XceptionalRealty.com
It's tax time. Give Jackie Dokos (yes, she's my wife) a call to set up an appointment to get your taxes done.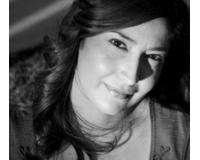 Author:
Edna Montijo - Owner
Phone:
480-999-1156
Dated:
February 9th 2016
Views:
291
About Edna: ...