Feb 2 2016 9467 1
5 TAX MISTAKES NEW HOMEOWNERS MAKE
Few people look forward to tax season, and when you're a new homeowner, filing can be even more daunting. Suddenly, you have new forms to fill out and more potential for making a mistake.
But taxes aren't all bad, homeowners get more tax benefits that renters and if you can avoid these five common mistakes, you'll survive tax season.
1. Not Tracking Your Home Improvement Expenses
If you bought a fixer-upper and you've put money into improving your home, you should be keeping a detailed record of your expenses.
Some home improvements like installing energy-efficient features or building an entrance ramp-may qualify for tax deductions. Other home improvements won't qualify for an immediate tax deduction but they can help you when you sell your home.
Under the home sale exemption, home improvements increase your basis in your home, which lowers the taxable amount of your sale price. The exemption can save you money but you'll need receipts and records to prove you made upgrades in your home.
2. Using The Home Office Deduction Incorrectly
The home office deduction is complicated and can get the attention of the Internal Revenue Service, potentially resulting in an audit.
To avoid mistakes, get a tax professional's help or opt for the new simplified home office deduction. This deduction allows you to skip the complicated aspect of the home office deduction like calculating office space.
3. Filing The Wrong Year
Many new homeowners mix up the dates. Several taxing authorities are a year behind on taxes. This means, for example, when you file in 2016, you're actually filing for 2015 tax year. If you choose the wrong year, you could end up filing the wrong amounts and that may lead to a lower-than-expected refund or even an audit.
4. Deduction Your Full Escrow Balance
If you've been putting money into an escrow throughout the year, be careful with how much you deduct on your taxes. Many homeowners simply list their full escrow balance, but not all of your funds in escrow are used to pay taxes.
Before you file, contact the escrow account manager and find out the exact amount of taxes paid from your escrow, then list that amount.
5. Not Itemizing
If you've been working one job and renting for years, you've likely been able to file your taxes using the simplest form, the 1040EZ. But opting for the simple form once you're a homeowner could cost you.
Homeowners receive a host of tax deductions and benefits that might lower your tax obligation and increase your refund, but you'll have to file a long form to get most of those benefits. If you aren't sure which is the better deal, ask a tax adviser for help.
If you have any questions or want to have your taxes done by a professional, call Jackie Dokos (yes, she's my wife) at 480.600.5566 and get a free consultation or visit jackies-tax-prep.com and set an appointment with her.
***** If you're serious about purchasing a new home, you may want to use your tax refunds to do this. What better way to get an instant down payment. I'll help you as a Realtor to get your closing costs paid from the seller. Give me a call so we can discuss your situation and get you started on the right path towards buying a home.
Mike Dokos
Arizona Homes Realty
480.600.3948
Mike.XceptionalRealty.com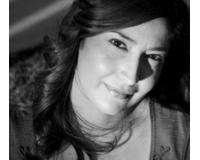 Author:
Edna Montijo - Owner
Phone:
480-999-1156
Dated:
February 2nd 2016
Views:
319
About Edna: ...