Feb 18 2016 9467 1
3 STAGING TRICKS FOR THE ROOM BUYERS SECRETLY LOVE
** Did you know the living room is the room that most positively impacts buyers when staged? Staging this room is key to a speedy sale because it detracts buyers from perceived flaws of the home. Living room design is much less complex that that of a kitchen or bathroom, so you don't have to spend big on staging to see results.
** One inexpensive way to stage is to switch up the color scheme of the room. To better suit buyer preferences, use neutral-toned items you already own to create a cohesive palette throughout the room. Shelve books with similarly-colored spines in a bookcase, place decorative pillows in coordinating (not matching) shades on sofas and side chairs, and tuck children's toys into ornamental boxes that reflect the overall color theme.
** Another cost effective way to stage the living room is to update the window treatments. Steer clear of high end materials, which are not only expensive, but also may not suit your tastes once you move into your new home. One budget friendly trick is to hang shower curtains (that's right!) in place of standard drapery, which are durable and come in an array of patterns and colors. Ones with large, pre-cut holesin upscale finishes (think wood) can be threaded through your existing curtain rods, saving you even more money.
** Glass accents are another more for your dollar feature that buyers often respond to. Instead of shelling out for glass furniture, pepper smaller glass accents sparingly throughout the space, on coffee or end tables, bookcases or mantels. These touches of sparkle will draw the eye and add a hint of luxury, which could boost perceived value on the part of the buyer.
** Bear in mind that these staging tricks can be applied in other rooms, of your home as well.
** Remember: Whenever you plan to list, focus some attention on the living room. It could be the ticket to sealing the deal!
It's a good time to sell (sellers Market) right now so if you own a home and are considering selling and buying another home let's sit down and talk and see what your situation is and how we can make this happen for you. Give me a call at 480.600.3948 to discuss your situation and get you started.
Mike Dokos
Arizona Homes Realty
480.600.3948
Mike.XceptionalRealty.com
PS.....It's tax time and my wife Jackie Dokos is a Professional Tax Preparer and can be found at Jackies-Tax-Prep.com. You can schedule a time to go over your taxes or you can call her directly at 480.600.5566.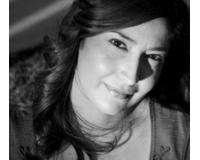 Author:
Edna Montijo - Owner
Phone:
480-999-1156
Dated:
February 18th 2016
Views:
242
About Edna: ...