FIVE WAYS BARGAIN HUNTING CAN BACKFIRE ON HOME BUYERS
FIVE WAYS BARGAIN-HUNTING CAN BACKFIRE ON HOME BUYERS-
It's natural to want to save money when you're making a purchase as large as a home. You want to buy the best home in the best neighborhood at the best price, and you may think the only way to accomplish your goals is to look for bargains. So instead of hiring a real estate agent, you scour the market for FSBOs, short sales, foreclosures, or homes that have been on the Internet too long.
While you're bargain-hunting, here are five things you should keep in mind:
Lowballing sellers doesn't work
They don't waste time with low-ball offers that they find insulting. Just as you want the home you buy to appreciate in value, sellers purchased their homes as investments, too. They want to net as much as possible, because they took a financial risk and had the foresight to buy the home they chose.
Other buyers are getting professional help.
Ninety percent of buyers use a real estate agent while you're spinning your wheels driving around neighborhoods and calling FSBO sellers who aren't home to take your call. Soon, you'll notice that the homes you're watching are going under contract with other buyers.
True bargains are rare.
Sometimes a distressed home will impact the prices of the other homes because they typically sell at a discount of 17 percent, according to the National Association of Realtors. The other sellers may discount their homes somewhat, but if they're not in distress, don't expect them to negotiate as if they are. A bank foreclosure or bank-approved short sale could take months to close.
If a home has been on the market for a long time without a price reduction, there's usually a good reason. You have an unmotivated, unrealistic, or upside-down seller, any of which could waste your time without resulting in a purchase. Move on to a deal that you can actually make.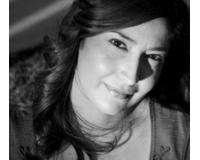 Author:
Edna Montijo - Owner
Phone:
480-999-1156
Dated:
October 15th 2015
Views:
236
About Edna: ...