FACTS FOR YOUNG FIRST TIME PROPERTY BUYERS
FACTS FOR YOUNG FIRST TIME PROPERTY BUYERS-
Buying a home is not easy. It should be taken seriously, as it's a "Dream Come True". It's the biggest and the most expensive purchase of your life, which can be stressful and emotional as well. It's a purchase where you will reside for the rest of your life. For this big deal, you might have also made a list of 'must-haves' for your home. For instance, the location, size, price, amenities, schools, design and the list goes on. For these reasons, it's important to know these facts before buying a new home.
Find a Real Estate Agent familiar with the market
Your home purchase depends upon your ability to search the estate agent who is familiar with the market. The best way to find is to talk with recent clients' deals which they have closed, your colleagues who have purchased a house in that vicinity, friends, relatives, referral, internet and open house. Do a research of the estate agents as they know all what is available currently and will help you find the right home.
Check whether the property is under the (Homeowner Association) HOA Law
This law is good news to some, as it preserves the value of your land by ensuring neither you nor your neighbor do anything like paint your house with an unpleasant color or park several commercial vehicles in your driveway. The bad news is that you can't do anything with your own private property. Neglecting the HOA law may lead to a legal action.
Read the Full Story Here! - http://coventryhomes.realtytimes.com/…/38016-facts-for-youn…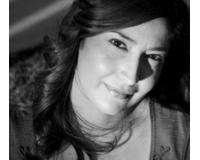 Author:
Edna Montijo - Owner
Phone:
480-999-1156
Dated:
November 2nd 2015
Views:
150
About Edna: ...