Dec 17 2015 9467 1
EVERYTHING YOU NEED TO KNOW ABOUT HOW THE RATE HIKE WILL AFFECT YOUR WALLET
For the first time since 2006, the Federal Reserve has announced that it will raise interest rates by 25 basis points. This means that it is increasing the target for short term interest rates to a range of 0.25% to 0.50% from a range of 0% to 0.25%.
It is a very small move. It will be reflected in some changes in borrowing rates. Longer term interest rates, loans that are linked to longer term interest rates, are unlikely to move very much. Credit card rates that are linked to short term rates might move up slightly.
Put another way, the impact of a single quarter point interest rate hike is virtually inconsequential. You won't notice it. But this could be the start of a series of interest rate hikes, and the cumulative effect of those could be significant over the course of the next couple of years.
The rule on mortgages are roughly the same as student loans. If you have a fixed rate mortgage, you needn't worry. If you have yet to take out a mortgage but plan to do so in the future, you will receive a slightly higher rate than you would have if you had locked in your rate during 2015. And if you have an adjustable rate mortgage you will see your rate go up.
Home Equity Line of Credit loans are in the interest only portion of your loan, your monthly payment will get higher with a rate hike. But as with virtually every other item on this list, the increase should not break your bank.
If you want to purchase a home now before the next rate increase, give me a call so we can discuss your situation and get you started on the right path.
Mike Dokos
Homesmart Realty
480.600.3948
Mike.XceptionalRealty.com
MikeDokos@gmail.com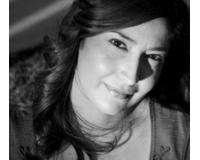 Author:
Edna Montijo - Owner
Phone:
480-999-1156
Dated:
December 17th 2015
Views:
370
About Edna: ...