Cromford Report Market Summary For The Beginning Of November
Market Summary for the Beginning of November
Let us start with the basic ARMLS numbers for November 1, 2016 relative to November 1, 2015 for all areas & types:
Active Listings (excluding UCB): 21,028 versus 21,439 last year - down 1.9% - but up 4.3% from 20,153 last month

Active Listings (including UCB): 24,862 versus 24,644 last year - up 0.9% - and up 3.2% compared with 24,101 last month

Pending Listings: 6,050 versus 5,821 last year - up 3.9% - but down 0.2% from 6,065 last month

Under Contract Listings (including Pending, CCBS & UCB): 9,884 versus 9,026 last year - up 9.5% - but down 1.3% from 10,013 last month

Monthly Sales: 7,106 versus 6,328 last year - up 12.3% - but down 4.5% from 7,437 last month

Monthly Average Sales Price per Sq. Ft.: $144.38 versus $134.29 last year - up 7.5% - and up 1.9% from $141.71 last month

Monthly Median Sales Price: $229,000 versus $211,000 last year - up 8.5% - but down 0.4% from $230,000 last month
The sales count for October was very impressive, all the more so since there were only 20 working days this October and 22 in 2015. To be up 12.3% with 2 fewer days represents very strong sales growth year over year.
Pricing too was positive, with the average price per square foot (our preferred measure) up 7.5% for the year and jumping almost 2% from the month before. There was little movement in the median sales price month to month however.
We can see that once again the tendency for agents to use UCB instead of pending status has distorted the demand picture, with listings under contract up 9.5% but pending listings up only 3.9%. Both are higher than last year, another positive omen.
For sellers there is very little to grumble about in these numbers. Supply did move higher by 4.3% (excluding UCB), but it moves higher every year, and in 2016 the trend was weaker than last year. Even the luxury market, although still not running on all cylinders, is looking quite a bit better than a few months ago. There were 12 single family sales over $3 million compared with only 5 in October 2015, which is an increase of 140%. Sales between $2 million and $3 million were up 80% from 5 to 9.
Sales counts were down below $175,000 and dramatically lower in all price ranges under $150,000 Supply is very limited in these bottom price ranges, but demand seems to be cooling for what is left unsold.
Volume in the mid-priced ranges is up substantially from last year, with closings more than 30% higher for all ranges from $175,000 to $350,000. Unit volume between $800,000 and $2 million was also up more than 30%.
So no evidence of any slow down because of the impending election...
Mid Month Pricing Update and Forecast
Each month about this time we look back at the previous month, analyze how pricing has behaved and report on how well our forecasting techniques performed. We also give a forecast for how pricing will move over the next 30 days.
For the monthly period ending November 15, we are currently recording a sales $/SF of $145.44 averaged for all areas and types across the ARMLS database. This is up 1.8% from the $142.84 we now measure for October 15. Our forecast range midpoint was $142.97, with a 90% confidence range of $140.11 to $145.83, so this month the actual pricing came in a lot stronger than the mid-point but still lower than the 90% confidence upper bound.
On November 15 the pending listings for all areas & types shows an average list $/SF of $147.84,up 0.2% from the reading for October 15. Among those pending listings we have 92.5% normal, 2.8% in REOs and 4.7% in short sales and pre-foreclosures. This mix slightly slightly favors REOs while sales and pre-foreclosures are substantially lower than last month.
Our mid-point forecast for the average monthly sales $/SF on November 15 is $145.81,which is 0.2% above the November 15 reading. We have a 90% confidence that it will fall within ± 2% of this mid point, i.e. in the range $142.89 to $148.73.
After the usual summer lull, pricing has regained a lot of upward momentum over the last 2 months. However that upward momentum is petering out now and increases in the rest of the year are likely to be modest. Nevertheless it still seems probable that will see the highest average price per square foot for 2016 posted during December.
Currently we are seeing additional supply arriving for the West Valley, especially Surprise, while supply in parts of the Southeast Valley is becoming tighter, especially in Chandler. On its own this change is likely to cool average pricing a little because the future sales mix will slightly favor the cheaper homes in the West Valley which sell extremely quickly.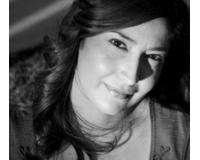 Author:
Edna Montijo - Owner
Phone:
480-999-1156
Dated:
December 1st 2016
Views:
671
About Edna: ...