Arizona Residential Real Estate Market Summary October 2015
Market Summary for October 2015
Following an August in which we saw supply start to stabilize and demand get a little weaker, September developed these cooling trends to the next level. Supply has started to grow and demand weakened slightly again. This is not a major market development like we saw around this time two years ago but it might be considered mildly disappointing for those hoping for the market to go from strength to strength.
It remains a seller's market overall with a slight reversing of August gains. This is not enough change for us to feel a big difference in real life but the sensitive among us have probably detected some cooling. The market balance moved to give seller's slightly less of an advantage in most areas. We will follow that to see how much momentum there is in that trend.
Sales were up 12% from September last year, better than the difference last month (9%) but not as strong as July (16%). September 2014 was an easy comparison as the market was still in the doldrums at that point.
Here are the ARMLS numbers for October 1, 2015 relative to October 1, 2014 for all areas & types:
Active Listings (excluding UCB): 20,024 versus 23,514 last year - down 14.8% - but up 4.8% from 19,101 last month

Active Listings (including UCB): 23,238 versus 26,336 last year - down 11.8% - but up 3.7% compared with 22,413 last month

Pending Listings: 5,789 versus 5,481 last year - up 5.6% - but down 7.5% from 6,259 last month

Under Contract Listings (including Pending & UCB): 9,003 versus 8,303 last year - up 8.4% - but down 5.9% from 9,571 last month

Monthly Sales: 6,966 versus 6,230 last year - up 11.8% - but down 0.9% from 7,100 last month

Monthly Average Sales Price per Sq. Ft.: $133.24 versus $126.82 last year - up 5.1% - but up 0.7% from $132.26 last month

Monthly Median Sales Price: $211,000 versus $195,000 last year - up 8.2% - but up 1.4% from $208,000 last month
The price trends are probably the most positive aspect with the annual change in both average $/SF and the median sales price being far above the inflation of most other dollar-priced assets, services or commodities.
When we dissect the market by price, it becomes clear that the top end is contributing the greatest cooling effect. The monthly change in days of inventory is striking:
Over $3 million - 733 to 828 - up 13%

$2 million to $3 million - 475 to 540 - up 14%

$1.5 million to $2 million - 362 to 406 - up 12%

$1 million to $1.5 million - 301 to 322 - up 7%

$800,000 to $1 million - 258 to 271 - up 5%
Between $125,000 and $800,000 there was very little change (90 to 91) in the days of inventory from September 1 to October 1. This part of the market remains in good condition with sales up a healthy 16% year over year.
Weakness in the stock market tends to affect only the top end of the housing market so the poor performance of stocks during the third quarter may take some of the blame for the deterioration of the market above $1 million. This is reinforced by the evidence of just 2 closed sales over $3 million during September. In September 2014 there were 9 such sales. The number of closed sales over $1 million showed less of a decline - from 75 to 68 - but that is still a stark change in a year when we have been reporting strong year over year sales increases almost every month.
The luxury market had an excellent 2Q in 2015 and could recover quickly if the stock market bounces back because jumbo loans are still very popular with lenders. However if the stock market does not perform well over the next year then homes over $1 million are likely to follow suit.
If we look exclusively at homes under $500,000, the picture looks much more positive. Under $250,000, supply remains unequal to the task of meeting buyers' needs and between $250,000 and $800,000, the market looks positive and reasonably well-balanced. Any problems that develop at the top end are not likely to spread further down market than $500,000.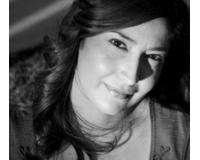 Author:
Edna Montijo - Owner
Phone:
480-999-1156
Dated:
October 31st 2015
Views:
200
About Edna: ...