Cromford Report Market Summary For The Beginning Of February
Market Summary for the Beginning of February
Let us start with the basic ARMLS numbers for February 1, 2017 and compared with February 1, 2016 for all areas & types:
Active Listings (excluding UCB): 19,863 versus 22,096 last year - down 10.1% - but up 2.4% from 19,397 last month

Active Listings (including UCB): 23,632 versus 25,731 last year - down 8.2% - but up 5.9% compared with 22,313 last month

Pending Listings: 6,095 versus 5,688 last year - up 7.2% - and up 24.8% from 4,885 last month

Under Contract Listings (including Pending, CCBS & UCB): 9,864 versus 9,323 last year - up 5.8% - and up 26.4% from 7,801 last month

Monthly Sales: 6,006 versus 5,175 last year - up 16.1% - but down 16.0% from 7,153 last month

Monthly Average Sales Price per Sq. Ft.: $146.49 versus $139.24 last year - up 5.2% - and up 1.1% from $144.89 last month

Monthly Median Sales Price: $225,000 versus $210,000 last year - up 7.1% - but unchanged from $225,000 last month
From the above numbers we can see that overall supply is weaker than last year while demand is stronger. January is always a slow month for closings, but a total over 6,000 is the first we have seen since January 2012 and only the fourth to occur this century. The growth in contracts has not been as strong as the growth in closings, but under contract listing counts are up 5.8% from last year.
New listings have been arriving at a slower rate than last year, adding to the problems faced by buyers. Although the overall number of active listings excluding UCB increased by 2.4% during the month, this is an unusually low growth for January and many areas have experienced an unexpected decline in listings over the past 31 days.
This imbalance between supply and demand is true throughout most of the low and mid price ranges, but is less of a factor in the higher price areas, particularly in the outer locations. While this imbalance persists, it is likely to lead to further price rises. We saw a substantial 1.1% rise in the average price per sq. ft. during last month, but the median sales price remained flat for the second month. The average price per sq. ft. is a better reflection of what is going on.
Top appreciating cities (based on the 12 month change in the annual average $/SF) are:
Arizona City (13.9%)

El Mirage (13.7%)

Tolleson (11.4%)

Maricopa (10.6%)

Laveen (10.4%)

Buckeye (9.4%)

Avondale (9.1%)

Sun City (9.1%)

Sun City West (9.0%)

Litchfield Park (7.6%)

Casa Grande (7.3%)

Phoenix (7.3%)

Queen Creek (7.2%)
The weakest price trends are in:
Gold Canyon (-0.3%)

Scottsdale (1.4%)

Anthem (1.6%)

Paradise Valley (2.6%)

Sun Lakes (3.5%)

Fountain Hills (3.5%)

Cave Creek (4.5%)
Mid Month Pricing Update and Forecast
Each month about this time we look back at the previous month, analyze how pricing has behaved and report on how well our forecasting techniques performed. We also give a forecast for how pricing will move over the next 30 days.
For the monthly period ending February 15, we are currently recording a sales $/SF of $147.97 averaged for all areas and types across the ARMLS database. This is up a very strong 2.0% from the $145.07 we now measure for January 15. Our forecast range midpoint was $146.00, with a 90% confidence range of $143.08 to $148.92, so rather than the 0.7% increase we expected we saw 2.0%. This may sound like a big difference but the monthly average $/SF can change quite a bit over a short period. For example between January 16 and January 21 it rose from $144.88 to $147.00, a change of 1.5% in just 6 days.
On February 15 the pending listings for all areas & types shows an average list $/SF of $148.03,down 1.8% from the reading for January 15. Among those pending listings we have 93.4% normal, 2.9% in REOs and 3.7% in short sales and pre-foreclosures. This mix contains fewer distressed homes than last month.
Our mid-point forecast for the average monthly sales $/SF on March 15 is $145.09,which is 1.9% below the February 15 reading. We have a 90% confidence that it will fall within ± 2% of this mid point, i.e. in the range $142.04 to $147.84.
Although we correctly predicted a change from flat pricing to an upward trend last month we underestimated the size of the change. Our model is suggesting that the increase was too much too soon and we may see a small correction over the next month.
Despite the expected correction, supply and demand remain out of balance and the overall trend is still upwards.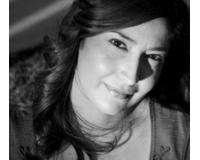 Author:
Edna Montijo - Owner
Phone:
480-999-1156
Dated:
February 26th 2017
Views:
10,094
About Edna: ...